We have a vast experience in optics, photonics, opto-mechanics, robotics, and industrial laser applications
ALE engineering is completed by degreed engineers using state-of-the-art systems and methods
We use licensed professional software for optical and mechanical design
Business Credit Application
Established 1996, American Laser Enterprises LLC is based in Brighton, Michigan.  American Laser Enterprises designs and manufactures industrial laser beam delivery components. The modular and intuitive design provides our customers with precise turnkey solutions for the industrial laser marketplace.
In September of 2006, American Laser Enterprises completed its successful merger with American Laser Spares, a leading supplier of OEM and OEM quality laser consumables. The combining of the two companies resulted in a larger and stronger organization that is better positioned to serve the needs of its customers, succeed in a dynamic marketplace with innovation, and to achieve its business objectives. In 2010, the company purchased Laser sensorics and cable manufacturing technologies.
The firm operates with ERP software. It employs Zemax optical design, Solidworks 3D cad design, and analysis and product data management software to maximize operations while keeping the flexibility to meet ALE's individual customer needs.
American Laser Enterprises has over 35 years of laser industry experience and services clients throughout the United States and Canada with representation in numerous countries abroad.
Our Mission
To provide visionary engineering and design services delivering advanced, intuitive, and cost- effective solutions focused on customer requirements and market demand.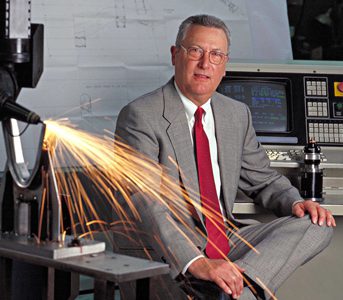 Donald E. Sprentall
Managing Member, Owner
Donald E. Sprentall is a veteran of the United States Navy serving on the USS Pargo who entered the laser industry after serving our Country. Sprentall is well known for his technical expertise throughout the laser industry. He is noted for solving customer problems and designing numerous first-time industrial laser manufacturing processes or application solutions. Donald is also a leading expert in laser beam delivery products and laser processing heads for fiber lasers and CO2 systems.
American Laser Enterprises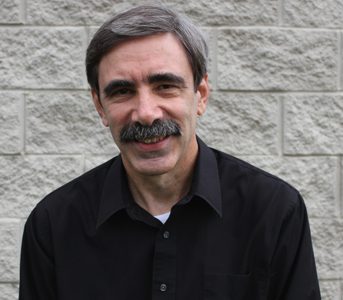 Ray Moran
Sr. Electronics Engineer
Ray brings over 30 years of industrial robotics and electronics experience to his work at American Laser Enterprises, LLC. Holding a degree in electrical engineering, Ray's expertise extends from software architecture to mechanical design and documentation. Ray creates innovative robotic processes and works to hone the real time control systems that allow us to alter the laser beam for safety and maximum efficiency. Ray adds expertise to make all our laser products intelligent and ready for the future of manufacturing.
American Laser Enterprises